Interim pastor
Pastor Beatrice Michals-Brown
Pastor Beatrice will be alternating preaching duties with Chaplain Vicki Oman.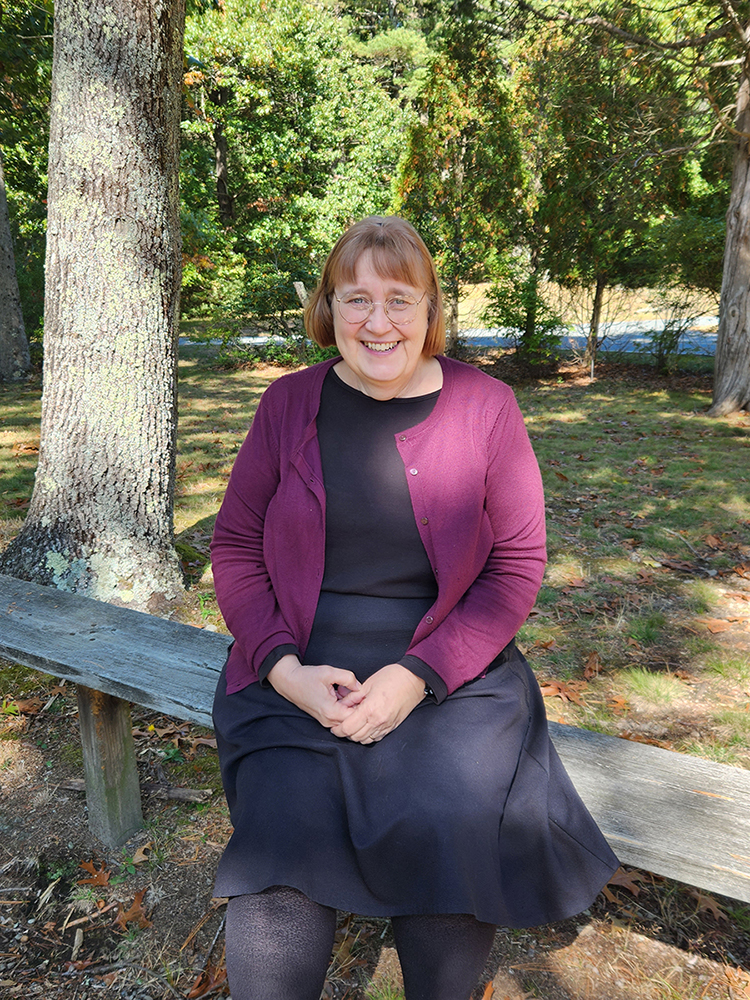 Staff
Minister of Music
Lenae Wisner Badger
House of Prayer's Minister of Music, Lenae Wisner Badger, is a Florida native who came to the Northeast for graduate studies, fell in love with New England, and never went back! She holds a Bachelor of Music degree in Organ and Church Music from Stetson University in DeLand FL, and a Master of Music degree from Yale University/Yale Institute of Sacred Music. Lenae is also the accompanist for two local choral groups -- the Broad Cove Chorale and the Unicorn Singers, teaches piano and voice privately in her Scituate home, and plays the 10-bell chime in Scituate's Lawson Tower. She is a frequent pit musician for local theater productions, a substitute organist/pianist/singer for local church weddings and funerals, and is a recital accompanist.
Church Administrator
Barb Mullin
Barb Mullin, Church Administrator, recently took over management of the church office. A graduate of U Maine Orono, she has a background in customer service as well as writing and editing.
Staff
Pastor Beatrice Michals-Brown
Lenae Badger
Barb Mullin
Church Council Officers
PresidentCarla Hill
Vice President/ Treasurer 
Kathleen Almand
SecretarySue Bose
Financial SecretarySandy Swanson
Lay PreacherVicki Oman M.A. in Religion, Boston Universitysity
Committee Chairpersons
Christian EducationKim Boyd
Finance & StewardshipEd Martin
ShepherdsSue Bose
Social MinistryCathy Martin
Worship & MusicSandy Swanson