Internship Program
House of Prayer has served as a teaching congregation for six different interns over eight years. The congregation has been committed to providing vicars with opportunities for learning, growth, and feedback. The intern program is seen as one of the energizing and rewarding ministries of this congregation and a way to help build leaders for the larger church.
Read More
One of the steps along the path for becoming an ELCA pastor requires that the seminary student spends 9-12 months as a Pastoral Intern, or Vicar. Vicars serve their internship sites/ teaching congregations in a variety of roles. They experience and participate in all aspects of Pastoral Ministry - preaching, assisting & leading worship, teaching, providing pastoral care, and providing leadership and administration. Also, some Vicars are required to complete a project. The project can focus on Evangelism, Stewardship, Lay Ministry, Ecumenism, or Community Engagement. The internship project gives the vicar an opportunity to develop leadership skills, build relationships with lay leaders, and explore creative and new ways of doing ministry.
Pastor Susan Henry has been the internship supervisor for all of House of Prayer's interns. She has given the Vicars guidance and shared her wisdom over the years. She is committed to helping future leaders of the Church hone their gifts and skills.
The congregation is also core to the intern's formation. The congregation as a whole creates an atmosphere where creativity and risk are encouraged so that the intern can grow in their pastoral abilities and in their sense of call. Some members of the congregation also walk closer alongside the intern by serving on the Internship Committee. Over the course of the year this group reviews sermons, discusses the intern's ministry, and provide feedback to challenge and encourage them.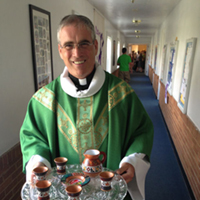 Kevin McNamara
House of Prayer's first Vicar from September 2010 to August 2011.
Ordained at St. Mark's Lutheran Church in March of 2012
Serves as pastor at St. Paul's Lutheran Church in Mundy's Corner, Pennsylvania, in the Allegheny Synod.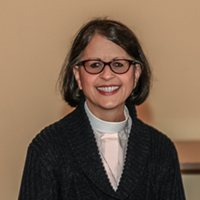 Mary Hansen-Joyce
House of Prayer's second Vicar from September 2011 to August 2012.
Ordained at House of Prayer in December 2013
Served as pastor at the Lutheran Church of the Good Shepherd in Kingston, Rhode Island, in the New England Synod.
Now serves as chaplain at Cape Cod Hospital in Hyannis, MA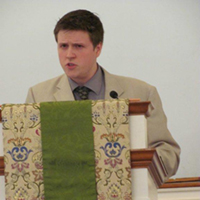 Axel Kaegler
House of Prayer's third Vicar from September 2012 to August 2013.
Ordained in September 2014
Serves as pastor at St. John's Lutheran Church in Spinnerstown, Pennsylvania.
Kat Steinly
House of Prayer's fourth Vicar from September 2013 to August 2014
Ordained at Trinity Lutheran church in Perkasie, Pennsylvania in June 2016
Serves as Pastor at St. John's Lutheran Church in Richlandtown, Pennsylvania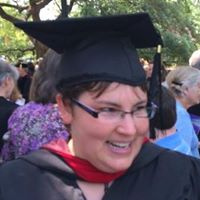 Leah Lawson
House of Prayer's fifth Vicar from September 2014 to August 2015
Ordained at Advent Lutheran Church in Melbourne, Florida in May 2017
Serves as a pastor at St. John Lutheran Church in Beatrice, Nebraska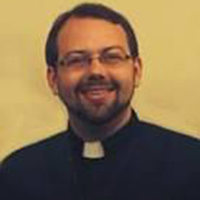 Jonathan Westerlund
House of Prayer's sixth Vicar from September 2016 to August 2017
Continuing theological studies at United Lutheran Seminary, Philadelphia campus, planning to graduate Spring 2018.
Approved for ordination pending call.