What Happens at Holy Week worship?
We've been traveling together toward Jerusalem during Lent, following Jesus, who is showing us the way. On Palm Sunday, we'll arrive with him in Jerusalem, then move into our Holy Week worship on Maundy Thursday, Good Friday and the Easter Vigil, anticipating the celebration of the great mystery of Easter.
Palm Sunday
On Palm Sunday, we'll begin our worship by recalling Jesus' entry into Jerusalem, riding on a donkey as the crowds spread their cloaks and leafy branches before him and shouted, "Hosanna! Blessed is he who comes in the name of the Lord! Hosanna in the highest heaven!" We sing these words each week as part of our communion liturgy, but we may hear them a little differently on Palm (or Passion) Sunday. We'll gather in the narthex and process with our palms as we sing, "All glory, laud and honor to you, Redeemer King." It may feel a little chaotic – which is just what it would have been like in Jerusalem. What we do, as well as what we hear, draws us deeper into the experience of Jesus' passion. This year we'll read the passion story as told in the gospel of Mark.
Holy Week
You may wonder why we come to worship on Maundy Thursday, Good Friday, and the Easter Vigil if we've already heard the passion story. The best answer is "Come and see!" I'm convinced that you and I will come to Easter with more joy and with more grateful hearts if we enter into the experiences of the Three Days. These services look, feel, and sound different from Sunday morning worship, so you might wonder what they're like. Let me tell you a little about them and invite you to "Come and worship. Come and see."
Pastor Susan Henry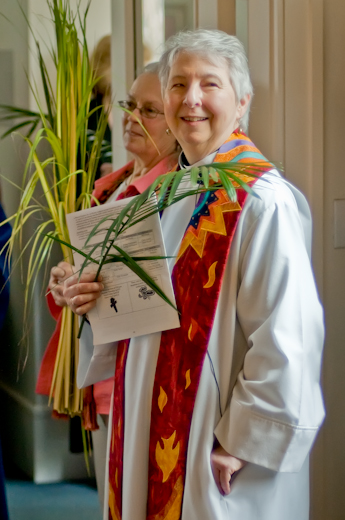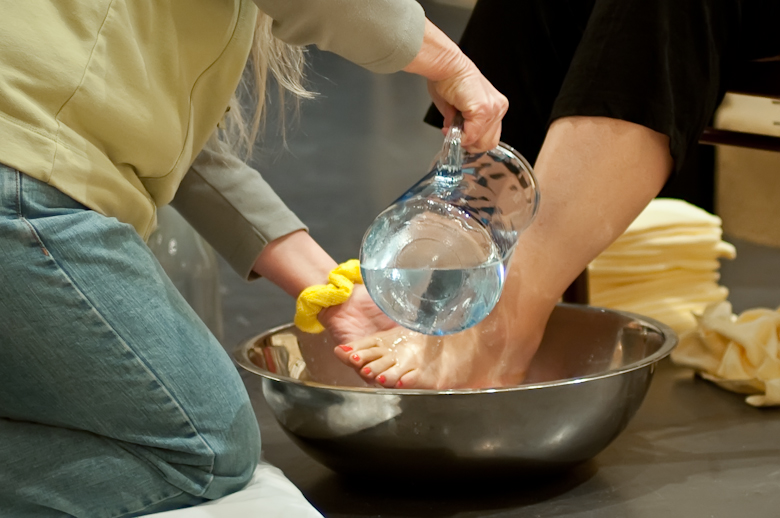 Maundy Thursday
On this night we'll recall how, after supper, Jesus took a towel and a basin of water and washed his disciples' feet. Peter especially was appalled that Jesus would do such a thing, since this was what servants or slaves usually did. But Peter relented and accepted Jesus' servant care for him, as did the others. Jesus told them he had given them an example of how they too were to serve, washing each others' feet and loving one another as he loved them.
We may be no less appalled or self-conscious than was Peter, and yet this gesture is often a very moving experience both of serving and of receiving the care of another. There will be a chair with a basin on the floor in front of it, pitchers of warm water, and a stack of towels. Those who wish to take part will come down the center aisle, be seated, and slip off their shoes. Pastor Henry will wash that person's feet and dry them, and then they will wash the feet of the next person, and so on until all who wish to take part have done so. While this takes place, those who are seated will be singing together.
On this evening we also remember how Jesus shared a last supper with his friends and followers. It's the meal we have come to know as the Lord's Supper – a little bit of bread and wine, the body and blood of Christ. We share it on this night, and then we strip the altar, putting away all the linens and candles, the books and communion vessels. It looks stark and bare and lonely when we are finished, and we leave in silence, remembering that Jesus has now gone to the Garden of Gethsemane where he will pray and will be betrayed.
Good Friday
On this night, we'll gather in silence. We begin with the sermon, readings, and a hymn, and then we enter into the deepening darkness of the Tenebrae readings. We hear the story of Jesus' passion as told in the gospel of John and as sung together in familiar hymns. Reading by reading, hymn by hymn, the candles are extinguished and the lights are dimmed until we sit in darkness and silence, recalling the suffering and death of Jesus, the Light of the World. A sung piece of music and the Lord's Prayer draw us to "the life-giving cross on which hung the salvation of the world." We'll leave in silence, perhaps stopping to touch the cross or pray beside it for a moment.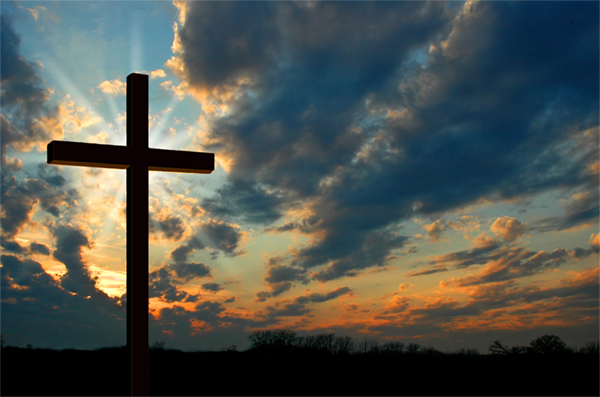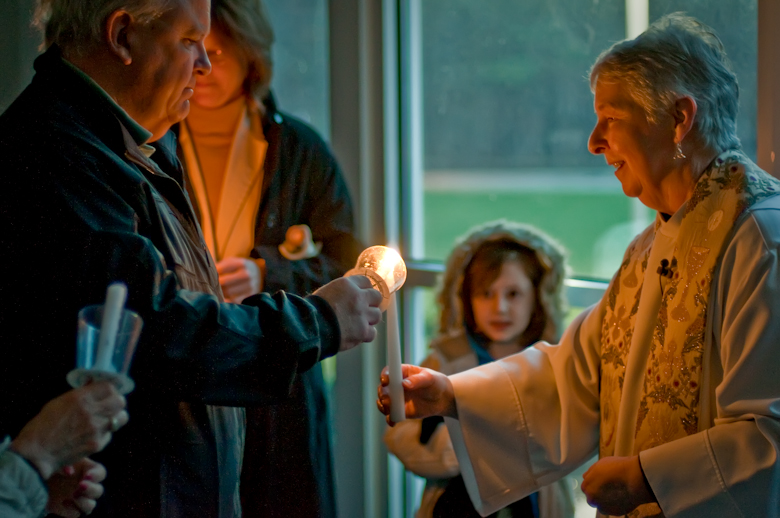 Easter Vigil
The Three Days are really one service, so we'll worship Saturday evening at 7:15, just as we did on Maundy Thursday and Good Friday. This is a family-friendly, sights-and-sounds service where there's lots to see and hear and take part in. We'll kindle a new fire outside, light the Paschal Candle from it, then light our own small candles and come into the dark church bearing "The light of Christ" and saying, "Thanks be to God." As we sing "Christ, Be Our Light," other candles in the church are lit and the darkness gives way to light. We keep vigil during this fairly long service by telling, singing, or acting out some of the great stories of God's creative and redeeming love. We'll bring back the Alleluias as we sing an Easter hymn and read Mark's telling of the women's visit to the empty tomb. The Easter Vigil is a traditional time for baptism, and we'll all get sprinkled with water as we remember our own baptism. We'll share in communion and give thanks that "the Light shines in the darkness, and the darkness could not overcome it."
Easter
Easter worship will be at 9:30. Lilies and light, trumpets and anthems, joy and thanksgiving will mark our worship as we celebrate the resurrection of our Lord and Savior, Jesus Christ. Our Lenten journey will have brought us out of darkness into God's own marvelous light and carried us from death to new life in Christ. Thanks be to God!