Capital Campaign
In 2014, our church council recognized the need for substantial repairs to the exterior envelope of our building. A consultant was engaged to assess the condition of our walls and the options and costs associated with a repair. In 2015, we learned that the cost of the repair was beyond our normal maintenance budget and reserve funds. A comprehensive inventory of the maintenance and upgrade needs of the church, with associated cost estimates, was presented to the council in March of 2016. This led to the council's recommendation, and the congregation's approval, to initiate a Capital Campaign, beginning in the fall of 2016. The goal of the campaign is to raise $500,000 over three years to undertake these projects. We now have about $320,000 pledged from 50 households with another 13 household pledging to support the capital campaign as they are able. Pledged amounts received as of January 2018 are in excess of $195,000.
Thanks to all for your continued faithful giving toward the Capital Campaign. Because of the busy construction season on the South shore, the contractors from whom we received bids for the exterior wall repair have indicated that we will have to wait for spring of 2018 to commence the project. The interim repairs that were made to the walls last fall will hold us in good stead until that time. The facilities team's focus has shifted to repair of the fellowship hall floor. On our way rejoicing!
Latest news
The front wall in the Fellowship Hall is freshly painted! The color ties together this space and our sanctuary. Your Capital Campaign dollars at work!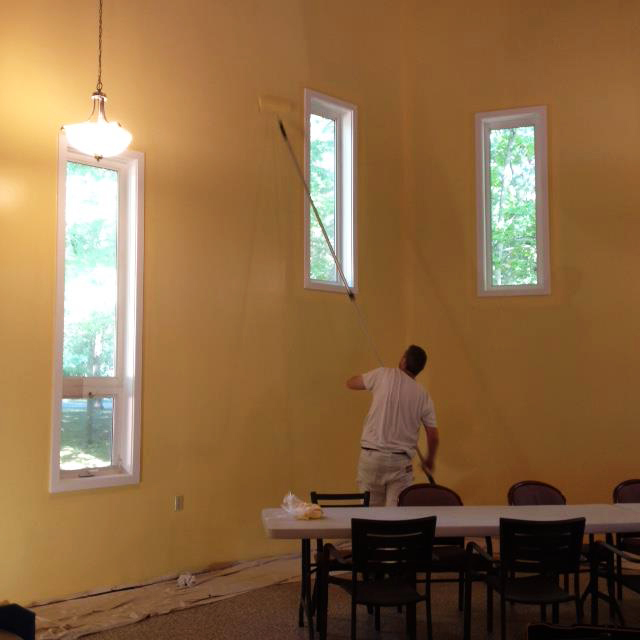 We've received 30 new chairs with the arms, unwrapped them and set them up in the Fellowship Hall.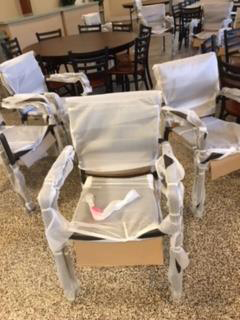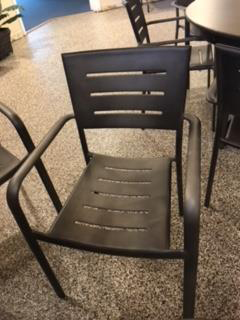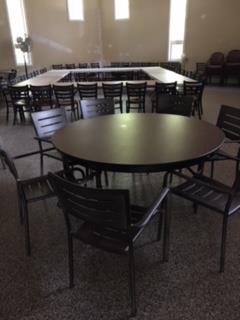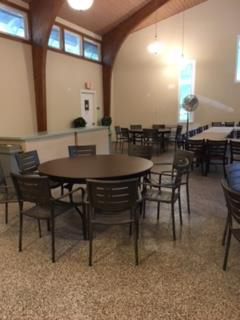 From our sign painting event to raise funds for the capital campaign here at HOP church 3/4.