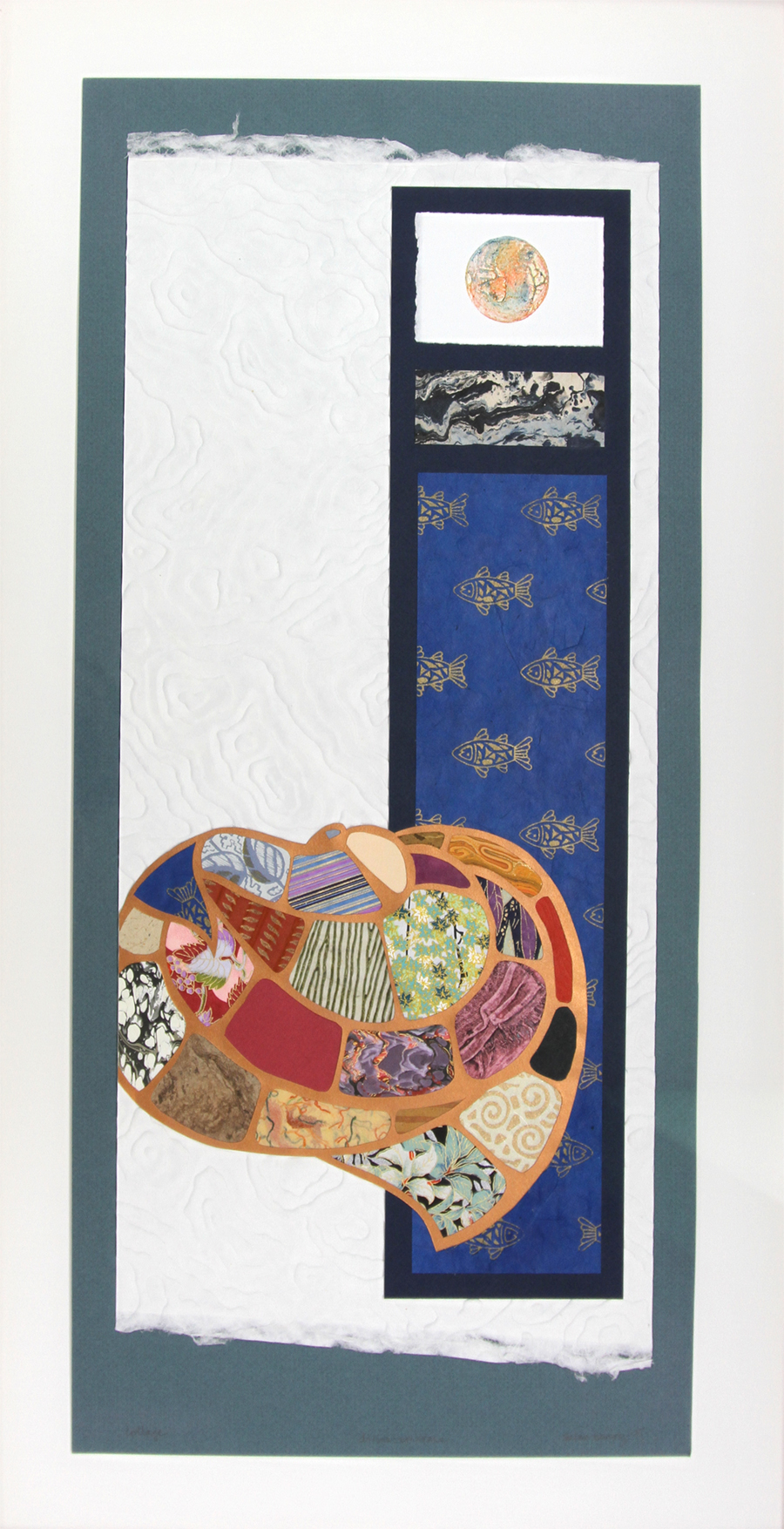 Art and Faith
I've been making eight-day silent retreats, most often at Eastern Point in Gloucester, MA, for the last twelve years or so. At first, I took along a lot of art supplies because I never get to just "mess around" and because I really had no idea what would happen on a silent retreat. That year, I found that making small pieces of art kept my hands busy and my mind occupied while my heart was otherwise engaged with God. That was a good thing.
The next year, the spiritual director to whom I was assigned was Jesuit priest Bob Gilroy. He turned out to be an artist whose direction led me much deeper into my artwork. In some ways, it revealed what I didn't have words for. The first day, he asked what grace I wanted to receive during the week. That was an unfamiliar turn of phrase to me, but I told him I hoped to know Jesus better. He sent me off to make some art about that. I came back with a fourth-grade-collage kind of thing with Jesus standing on a boat teaching and me among the crowd on the shore. He asked what happened when I talked with Jesus in that scene. I said something like, "Well, I didn't actually talk to Jesus," and he noted, "Yeah, you're kind of far away." Oh. Each day, I was asked what part of my work I wanted to go further with, and my artwork moved from the shore to nearer the boat, then into the boat, then resting in the boat in Jesus' presence, and so on and so on. My work got more abstract, bigger, warmer, and more rich in color as the week went on. When Bob saw the last piece I brought, he said, "Ah -- your desire was to be closer to Jesus, and there you are in a divine embrace." And so I was.
I knew I had come on retreat way too full of words and thoughts, but what happened that week through almost no words or thoughts was more than I could have anticipated. I went home knowing I had been given just what I needed for my ministry and for my life in the year ahead. And that's been true on almost every retreat.
I didn't know making art could be a way for God and me to be in conversation – or for God to speak and me to listen. That intimate connection between art and faith is precious to me, and the deepest experiences come on retreat. But in day to day life and ministry, I like opening up these possibilities with others. In Godly Play, a way of nurturing the spiritual lives of children, there's always a story, a time to wonder about it, and a time to respond to it, often using art materials. I've adapted that for confirmation-age youth and for adults, and so we sometimes do Art and Sacred Story together.
During Advent, a little group of us will meet on Tuesday afternoons to read about the angel Gabriel's visit to Zechariah, then to Mary, and then an angel's visit to Joseph in a dream. We'll read the story, wonder about it together, then go work quietly for about an hour. We'll come back together to talk about what it was like to do our work that day, then we'll take our pieces home and live with them and see what else they might reveal to us in our wordless conversations with God.
During Lent, you'll find the texts and our art responses to them here on the website at Faith Formation/Adults.