Lenten Art and Sacred Story with Pastor Henry
Tuesday afternoons, 2:30 – 4:30
February 20, 27, March 6, 13, 20
Religious educator Sofia Cavalletti tells of a young child who had just listened to the story of the Good Shepherd and was using crayons and paper to do an art response to it. She watched him, and then observed, "In your picture, I see a green hill and some sheep – and two children." He replied, "While I was working, I understood that we are the sheep."
"While I was working" -- that's when insight came. That can happen for adults, too, which is why Pastor Henry likes to invite people to use art materials to work with stories from scripture. Join her any or all of the times listed above to explore the gospel readings during Lent, using a variety of art supplies. Come if you're creative – and come if you have no talent at all. It's all about process, and not at all about product. It's a devotional way of being in the scriptures -- and a good complement to Bible "study."
Here's the plan: first, we'll read the gospel for the upcoming week. then we'll wonder about it together. After that, we'll choose some simple art materials to work with and we'll each go off and work on our own for a while. We'll re-gather to talk about the process, about what it was like to do this work. (If you wish to share your work, you may do so, but no one will be asked to show what they have created.) Using art materials is one way to stay with a story and to pay attention to how God might be speaking to us through that story. Someone who likes doing this and who says it helps her grow in faith once told Pastor Henry, "I would never have spent this much time with a Bible story other-wise. I would have just said, 'Oh, I know this story,' and turned the page. But I always discover something about God or about myself when I do this."
Come try it for yourself. You don't need to bring anything other than some curiosity about art and sacred stories -- and a little sense of Lenten adventure.
To read more about Art & Faith, click here
Lenten Art and Sacred Story
Here are some art responses to the story of Just as Moses lifting up the snake in the wilderness (John 3:14-21)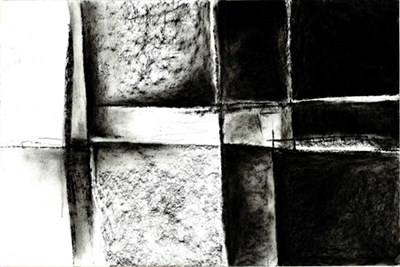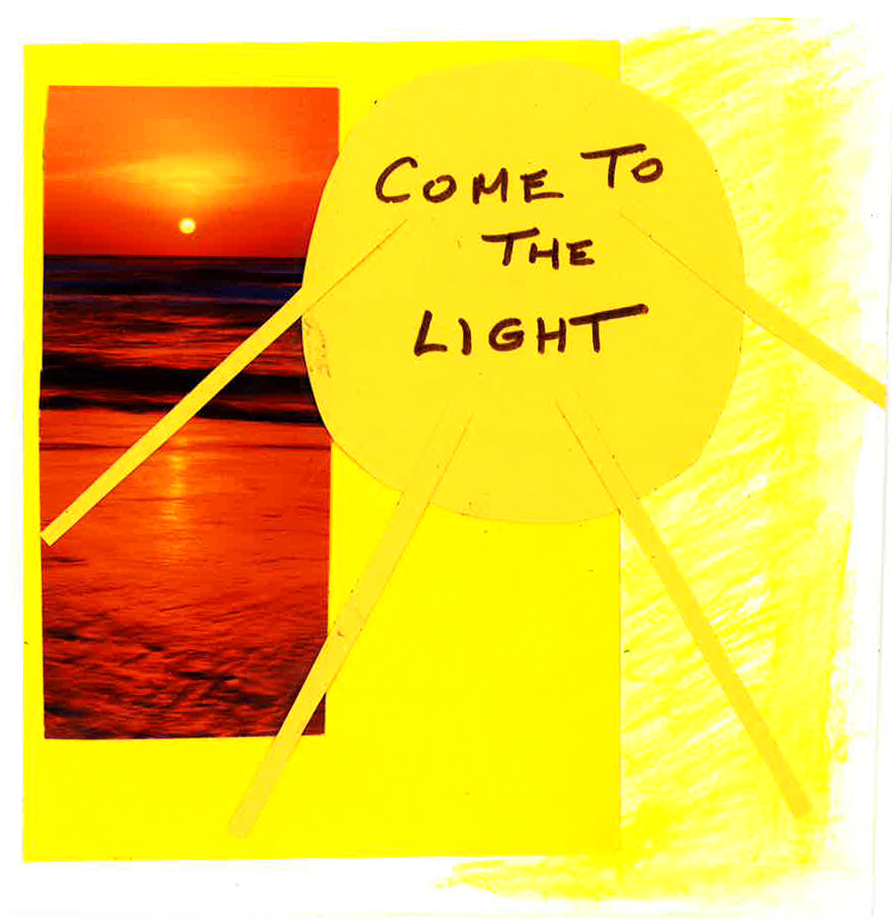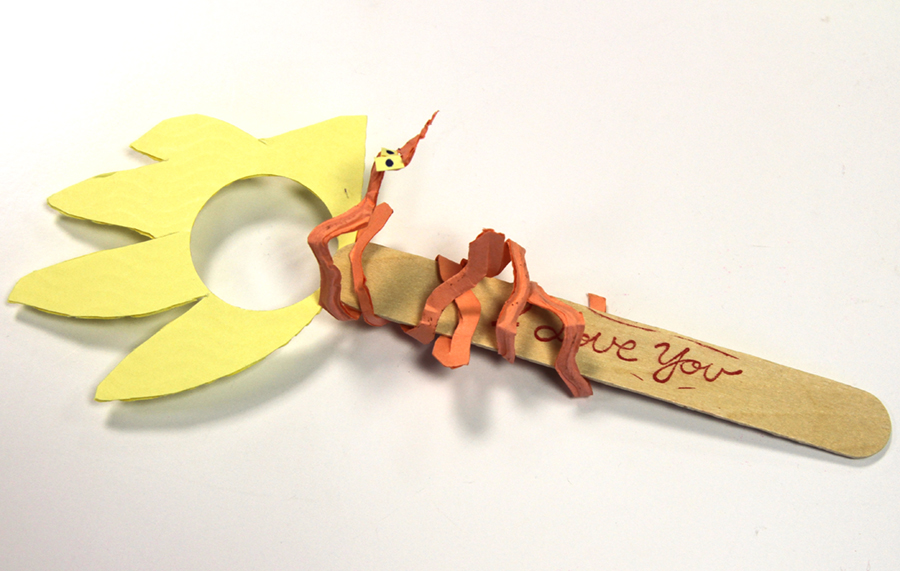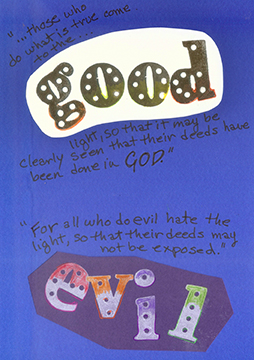 Here is an art response to the story of God's promise of a child to Abraham and Sarah (Genesis 17:1-7,15-16) and an art response to Jesus' first prediction of his passion (Mark 31:31-38).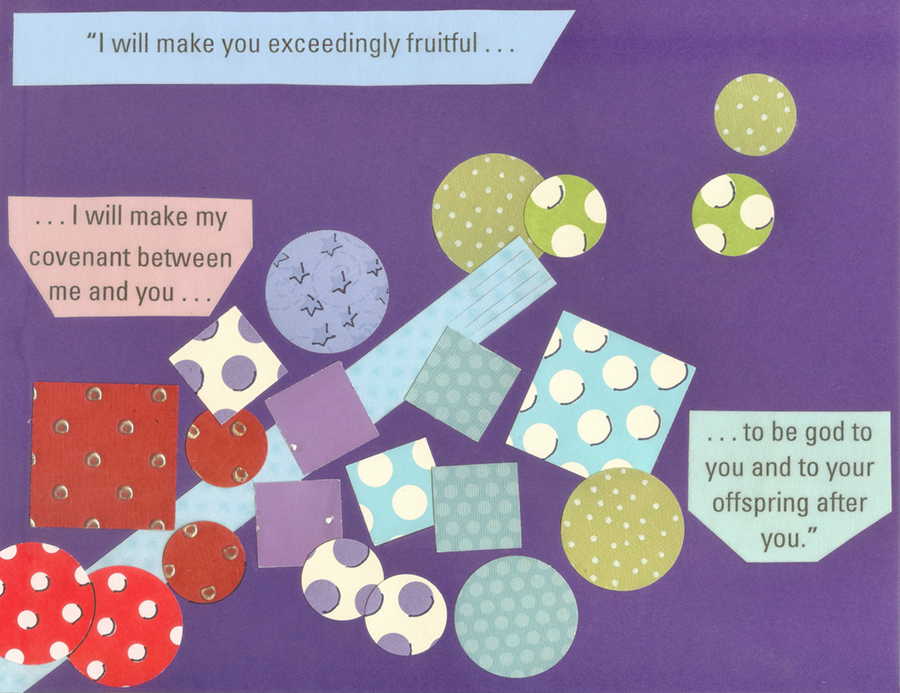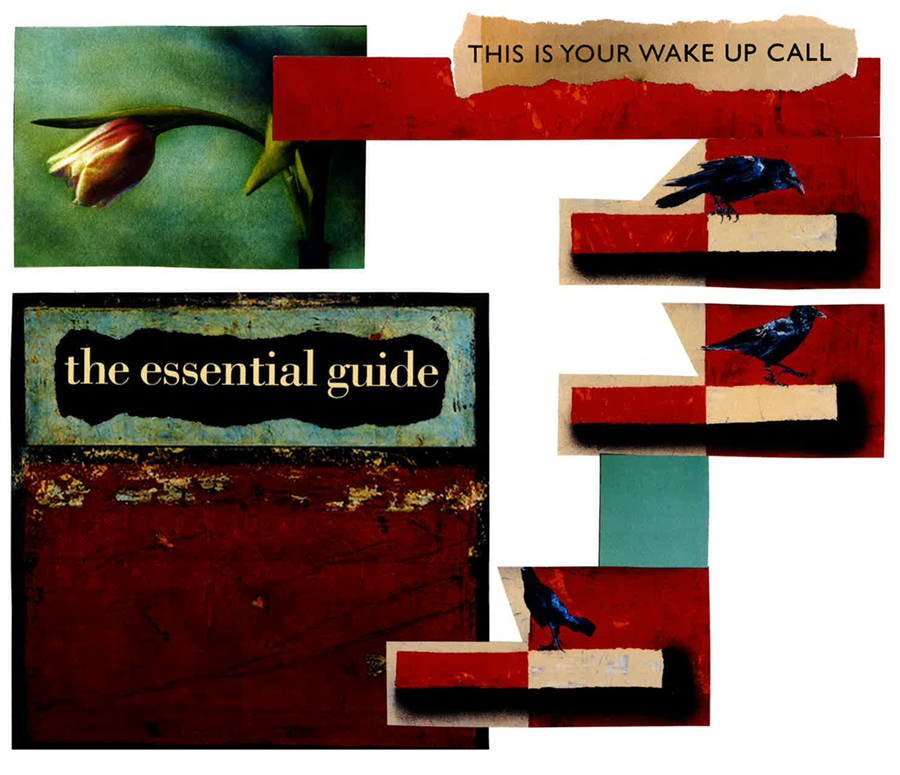 Here are three art responses to the disruptive story of Jesus' challenge to those who've made the Temple in Jerusalem "a marketplace" (John 2:13-22).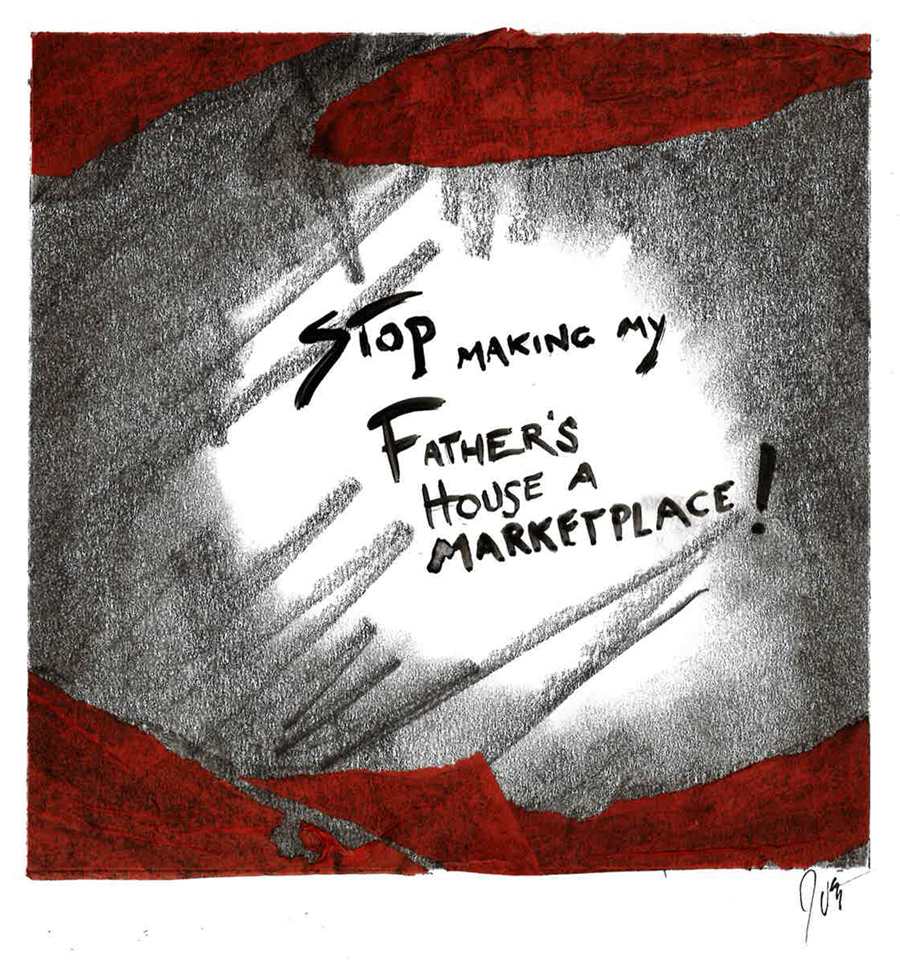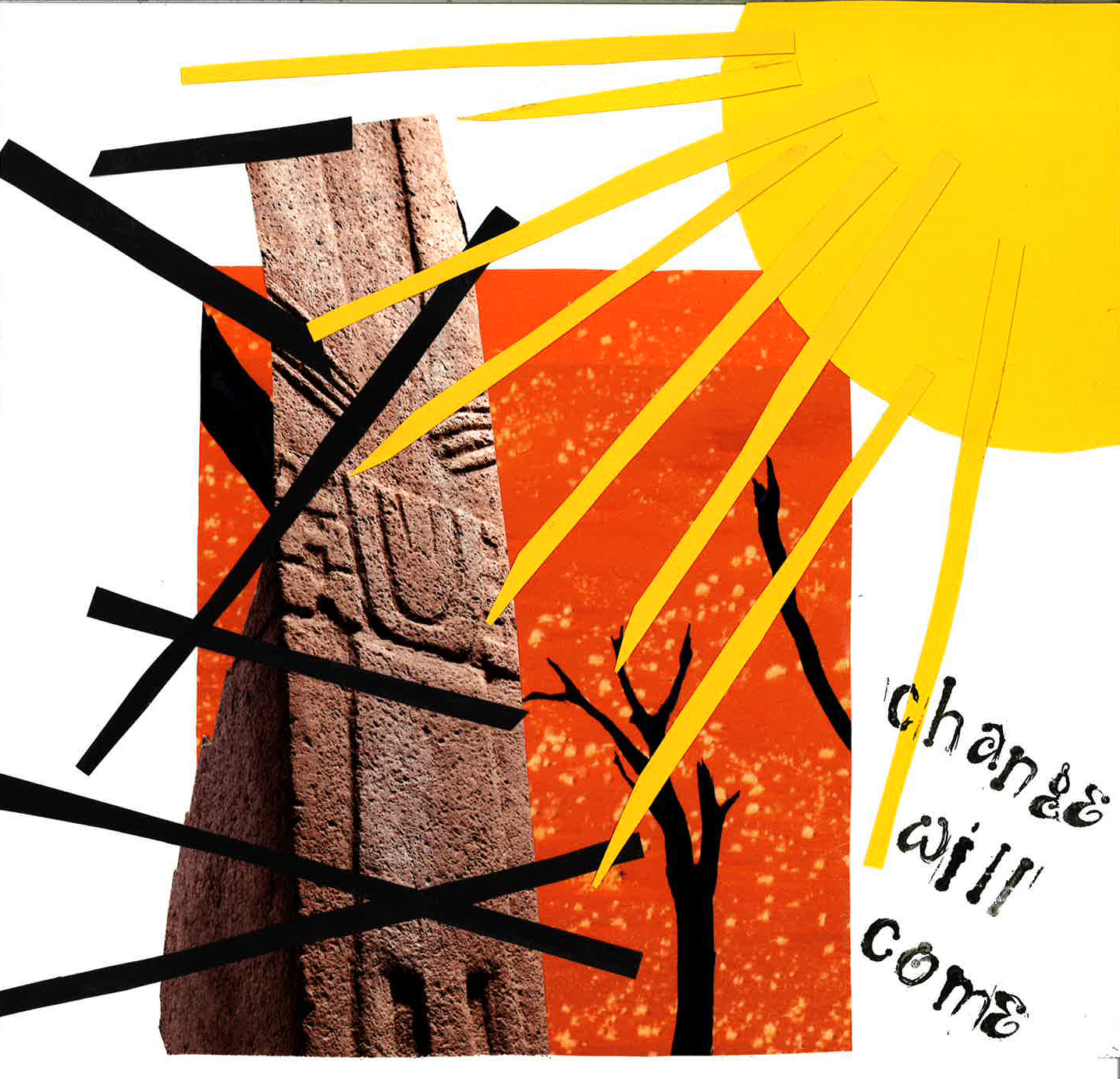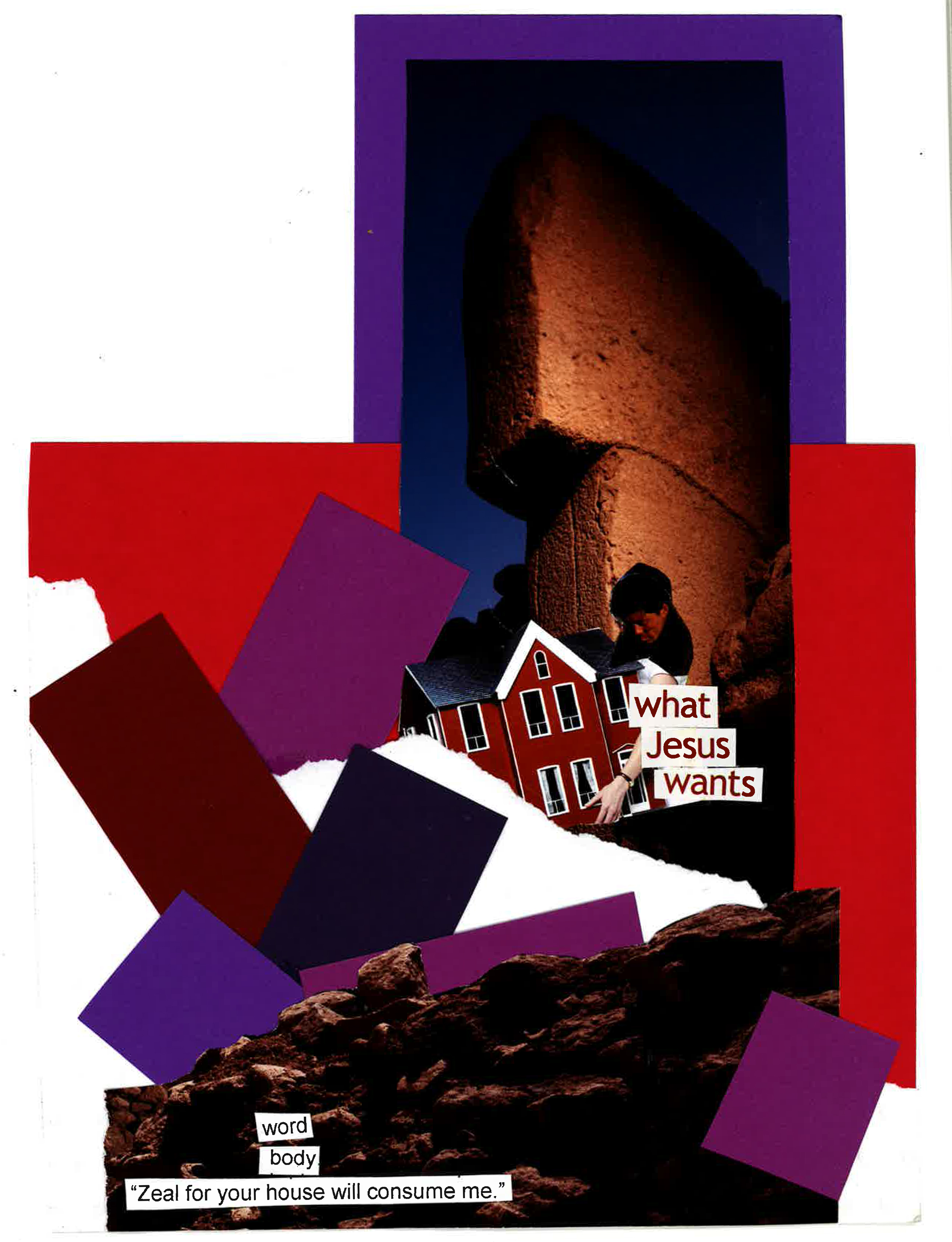 Advent Art and Sacred Story
Here are art responses to the story in Matthew 1:18-25 of the angel's visit to Joseph in a dream.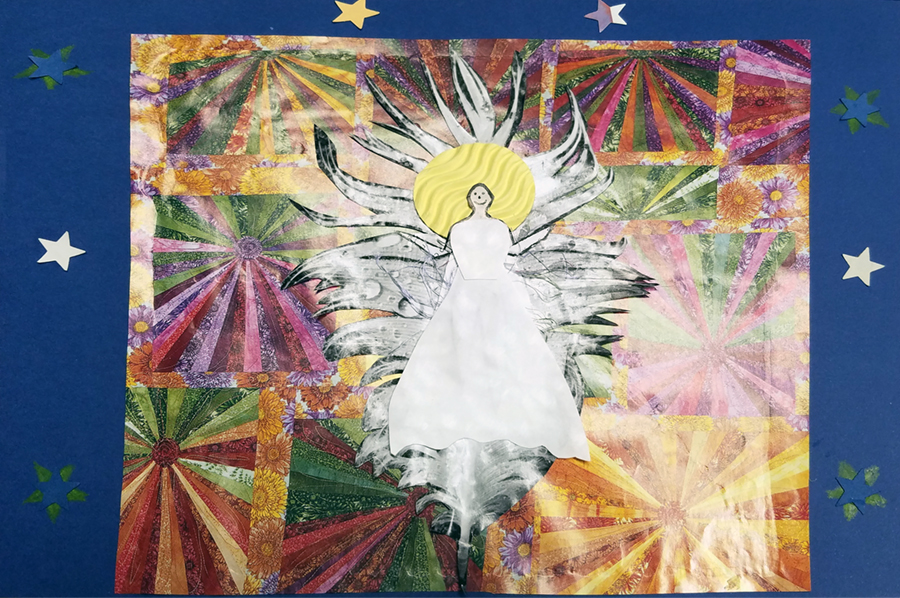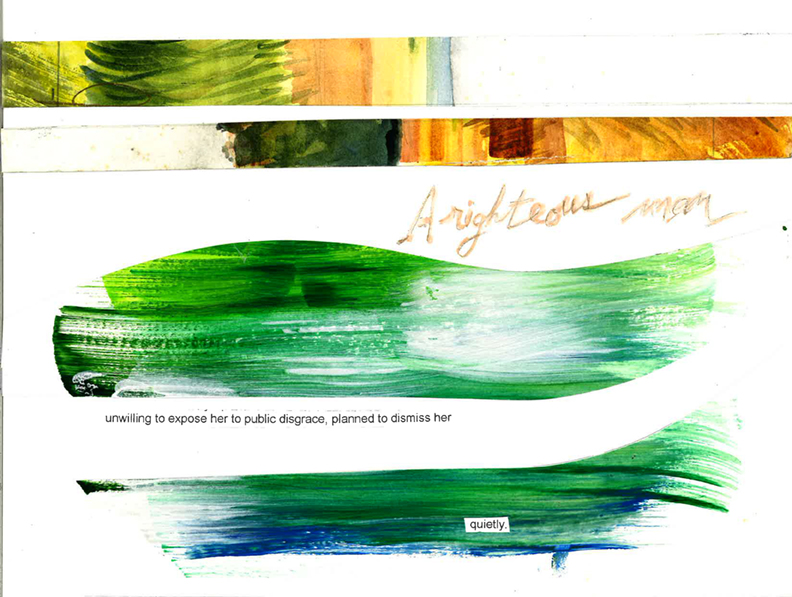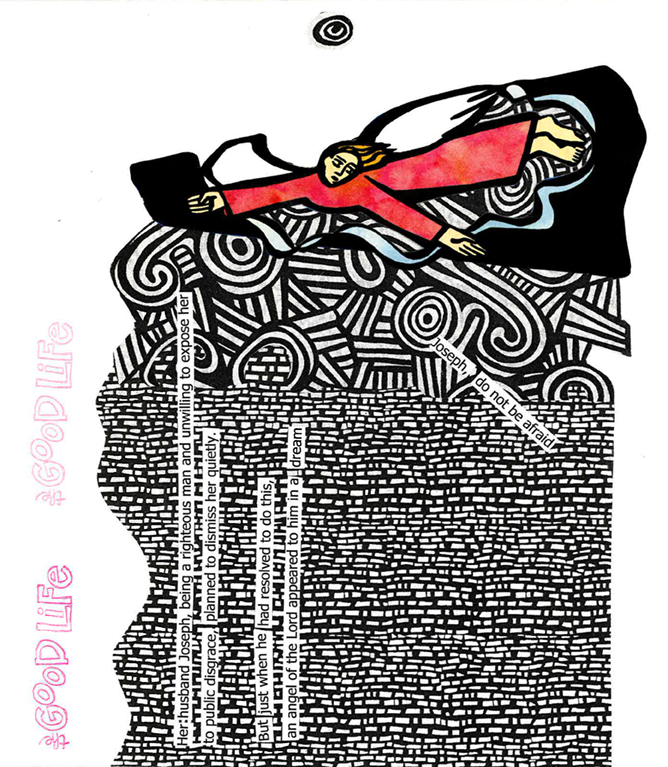 Here are art responses to the story of the angel Gabriel's visit to Mary from Naomi Just, Ginny Just, and Pastor Henry. The Annunciation is found in Luke's gospel: Luke 1:26-38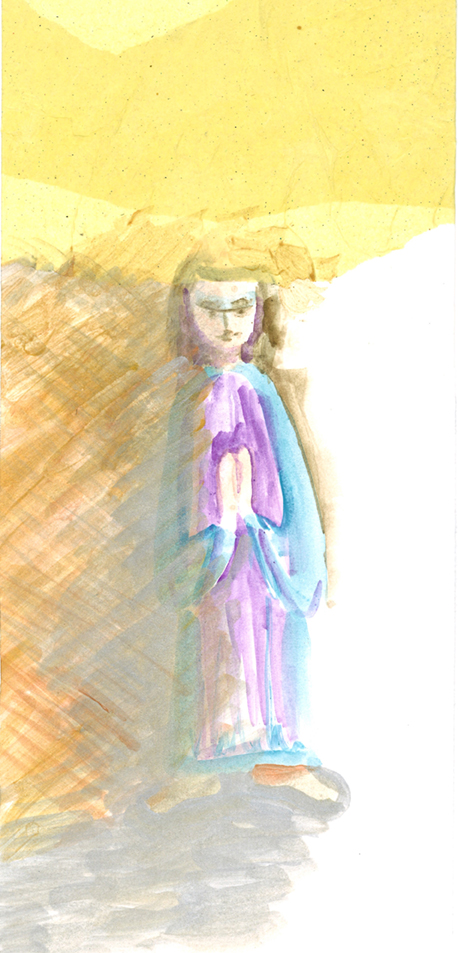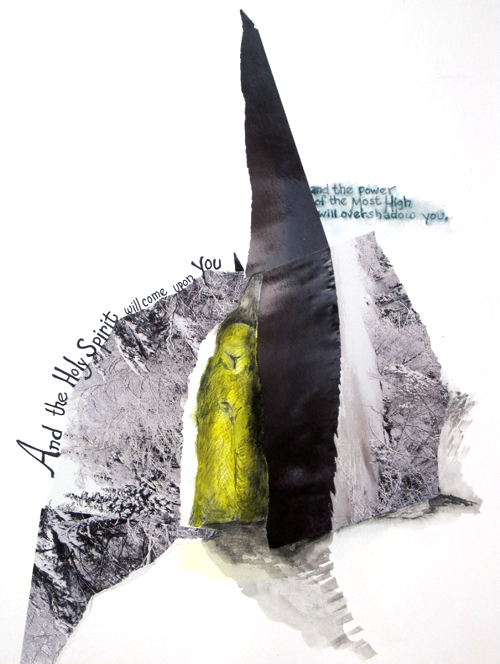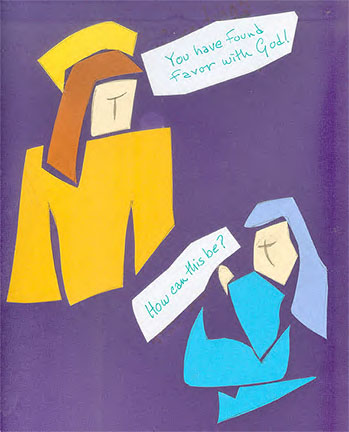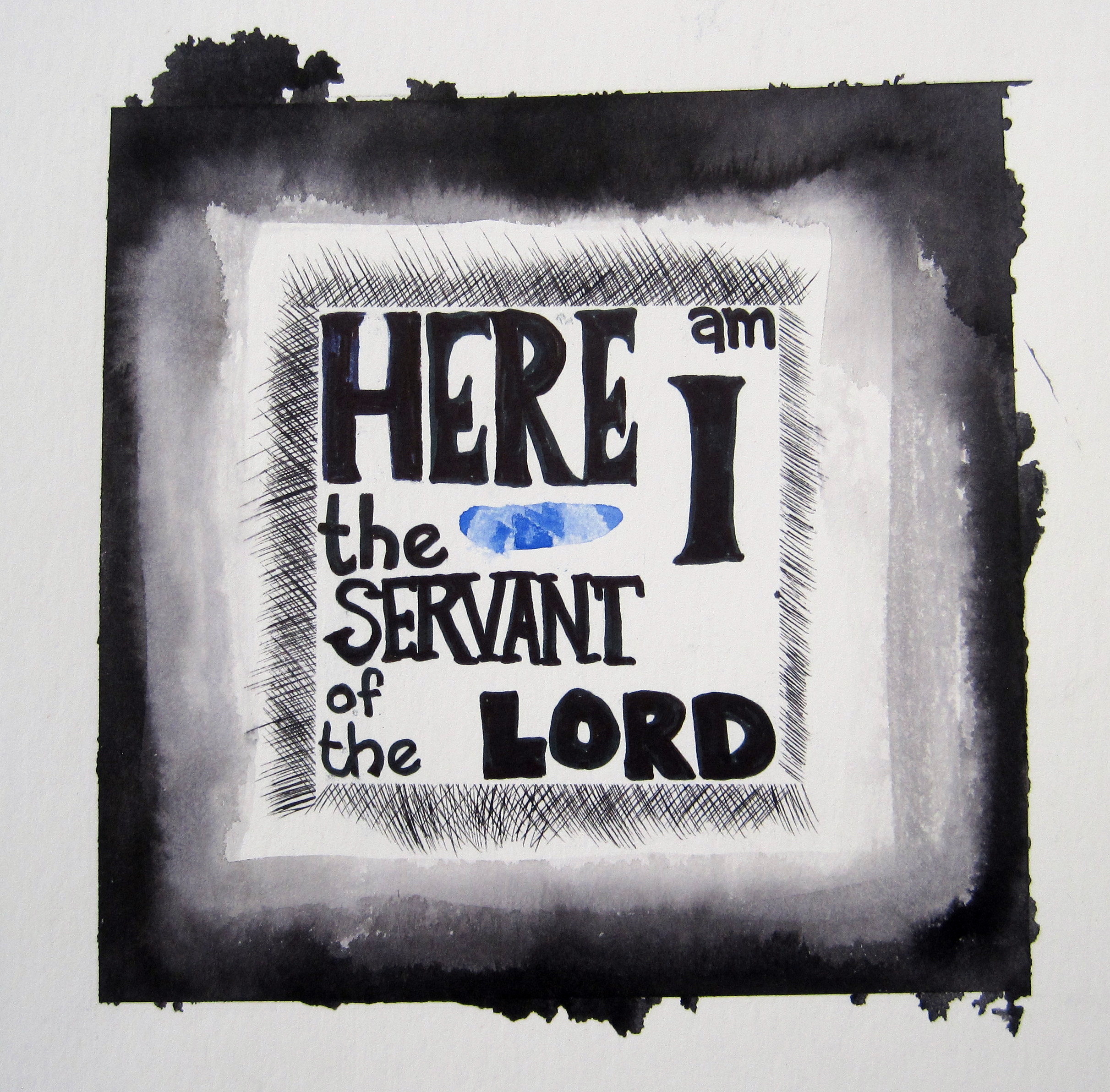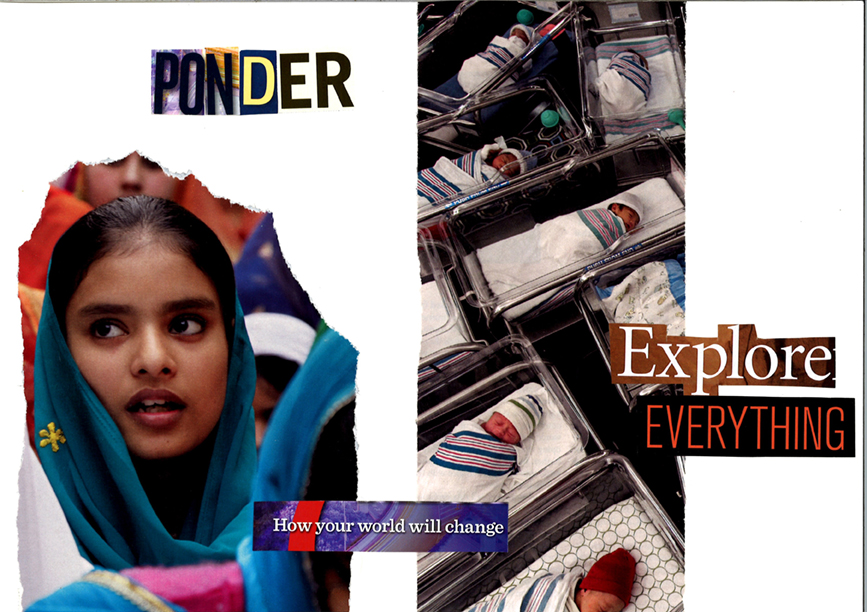 Below are two responses from Ginny Just, Naomi Just, and Pastor Henry to the story of the angel Gabriel's visit to Zechariah, the father of John the Baptist. To read more about Art & Faith, click here